Written by Kevin
Current as of September 28th, 2023
Important: As part of an acquisition completed in January 2016, NetQuote is now owned and operated by AllWebLeads. The time frame for customer transition is uncertain, but it does look like current NetQuote customers will eventually transition to the AWL platform and interface. Anyone interested in buying NQ leads should head over to the AllWebLeads review page. More updates to follow as they are available.
Other lead vendors similar to NetQuote:
QuoteWizard, HometownQuotes, NextGen Leads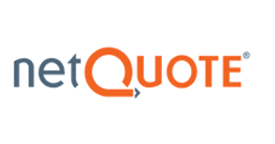 When it comes to name recognition, NetQuote is one of the most well known lead providers in the industry. With numerous high quality web properties, the company is able to provide agencies leads across most product lines.
NetQuote offers excellent coverage with volume across most ZIP codes in the United States. Standard and custom filters are available to target specific prospects by location and as well as any field collected on the consumer quote form.
Agents interested in live transfer leads can have warm leads sent direct to their phone with NetQuote's LiveLead add on service.  Using LiveLead, NetQuote will contact the prospect to ensure that they are qualified to make a purchase. Once the appropriate information has been verified, the call is then transferred live to the phone number that you have on file.
NetQuote also relies on its lead quality engine to weed out prospects that are not serious. This includes the following steps:
Leads are screened through a filter
All invalid phone numbers are blocked from the system
Duplicate leads are removed
Feature List
Real-Time Delivery
Share Leads – Max Agents 8 / Average Agents 2-4
Exclusive Lead Options (via LiveLead)
Live Transfers Available
Pause Leads – Up to 45 Days Per Year
Set Volume Caps
No Contracts
Sample Leads Available
Industry Leading Customer Lead Management Solution
Free Training Resources
Pre-Set Filters Available
Custom Filters Available
Lead Returns Available Bad Leads with 10 Day Return Window
Types of Leads
Final Expense (via filters)
Group Health
Life
Long Term Care
Mortgage Protection
Renters
Delivery Options
Email
Text
NetQuote LMS
CRM / Rater / Dailer
Custom Integrations Available
Related Services