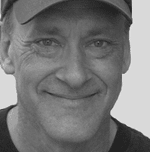 Welcome to InsuranceLeadReviews.com! My name is Kevin Howard and I have been in the insurance industry for more years than I'd like to remember. Throughout my career working with a major carrier and for myself as an independent consultant I found the marketing component to be the most interesting aspect of my job.
Today I work as an insurance marketing coach and consultant and explore all areas of insurance marketing. I love to test traffic and lead sources both online and offline and have found that with the right approach almost any channel can turn a profit.
I find the paid insurance lead industry to be both wide open and fascinating and feel that most agents don't really take full advantage of the opportunities to save time and scale their book with paid leads. This site is dedicated to profiling some of the top lead vendors currently serving the market. The list is by no means complete so if you have a source you'd like me to look at please shoot me a note through the contact form.
Thanks for visiting!
Kevin