Written by Kevin
Current as of January 16th, 2018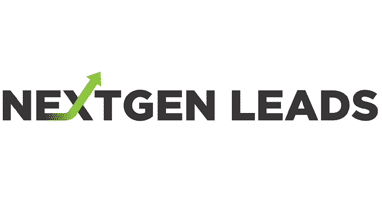 NextGen Leads is a San Diego-based health insurance lead provider founded in 2014. The company is led by industry veterans, with agency ownership experience, who started the business to offer a better product than what they experienced as lead buyers themselves. A vision that was built with a focus on technology, lead quality, service and pricing transparency.
NextGen currently offers real-time Individual Health and Medicare Supplement leads. Customers have the option of buying real-time shared, exclusive or live transfer leads.
Below is a screenshot of NextGen's user interface.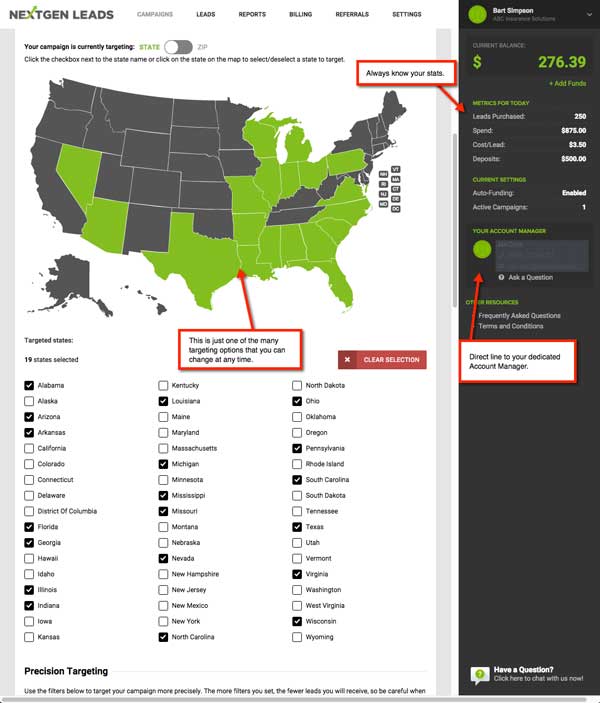 Pricing
All leads enter the NextGenLeads marketplace with a low starting minimum price and realize a final market value based on a demand side bidding model.

When I asked about the pricing model NextGen CEO, Chris Kelly shared the following,
"We use a second price auction model, just like Google and eBay. That means you never overpay for a single lead because we reduce your price to $0.01 over the next highest bidder no matter how high you bid, even in shared auctions.

Exclusive Lead Example: Buyer A bids $15 and Buyer B bids $10. Buyer A wins the lead, but only pays $10.01 for the lead, since this is the minimum price necessary to win the auction.
I've included a sample health lead as well as a list of the top features offered by NextGen Leads below.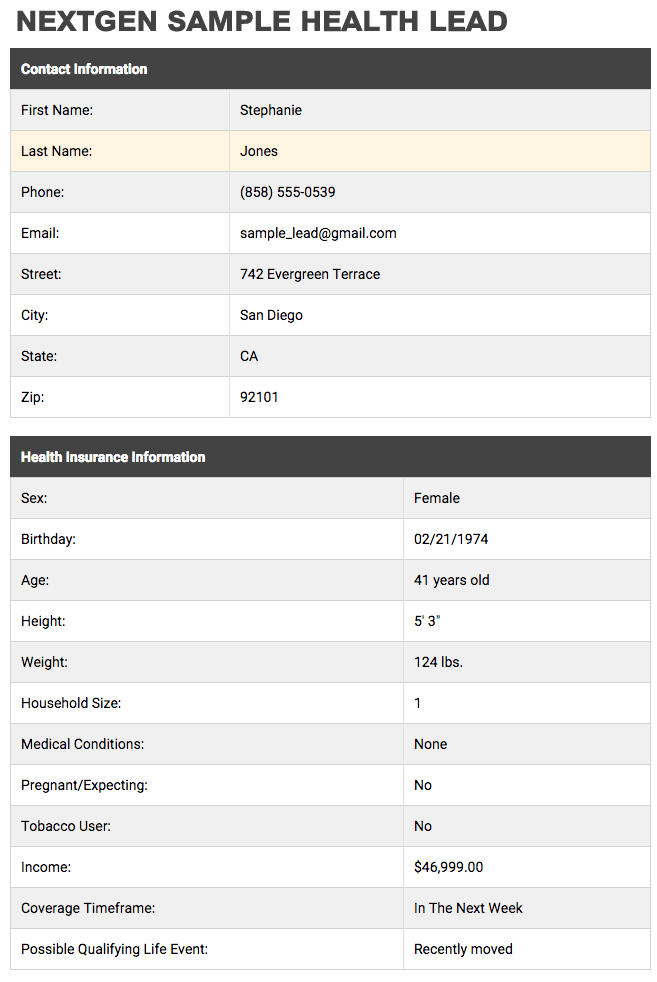 Feature List
Real-Time Delivery
Shared, Exclusive and Live Call Leads
Average of 2 Agents per Shared Lead, 5 Max
In-House Lead Generation. No Affiliate Traffic
Full Control of Campaigns
Lead Targeting with Filters and Controls
Pause Lead Flow at Any Time (Unlimited)
LeadID Integrated
Bid Based Lead Pricing
Dedicated Account Manager
Returns for Non-Valid Leads
Training and Advice Available for All Experience Levels
One-Click CRM / Dialer / Rater Integration
Custom Integrations Available
Types of Leads
Health
Medicare Supplement
Delivery Options
Email
CRM / Rater / Dialer
Text
Custom Integrations
Related Services