Written by Kevin
Current as of September 28th, 2023
NextGen Leads is a San Diego-based health and Medicare insurance lead provider founded in 2014. The company is led by industry veterans, with agency ownership experience, who started the business to offer a better product than what they experienced as lead buyers themselves. A vision that was built with a focus on technology, lead quality, service, and pricing transparency.
NextGen currently offers real-time Individual Health and Medicare Supplement insurance leads.  Leads are available in volume for all US locations, suitable for individual producer to carrier level lead buyers.
What Makes NextGen Leads Different?
Let's take a look at how NextGen is different so you can decide if they are a fit for your needs.
Technology
Upon entering the insurance lead market, the NextGen team hired lead industry technology and marketing experts to build a feature-rich marketplace. The result is a platform that leverages the efficiencies of modern tech and a feature set that rivals any other in the industry. Below is a screenshot of NextGen's intuitive and easy-to-navigate user interface.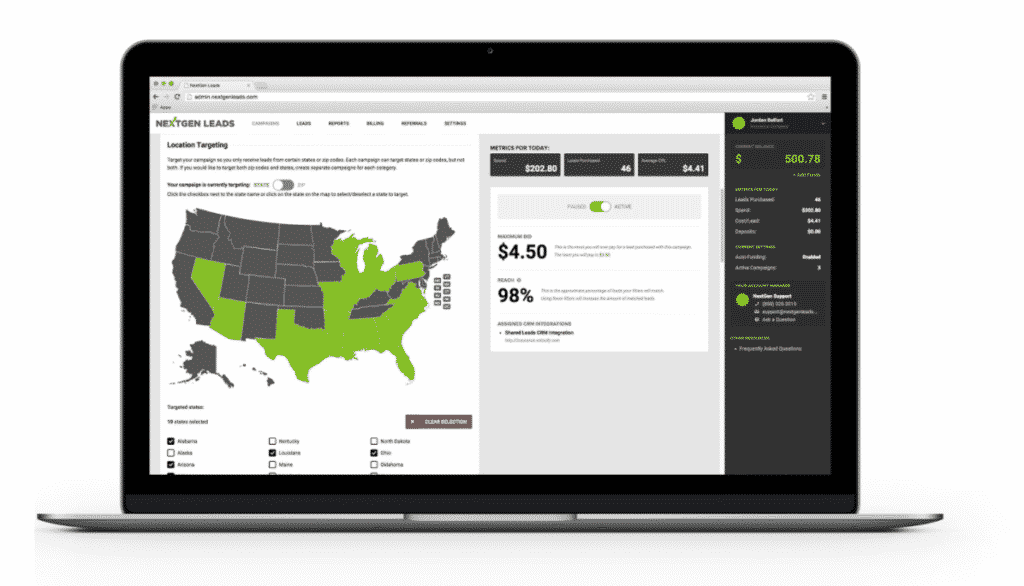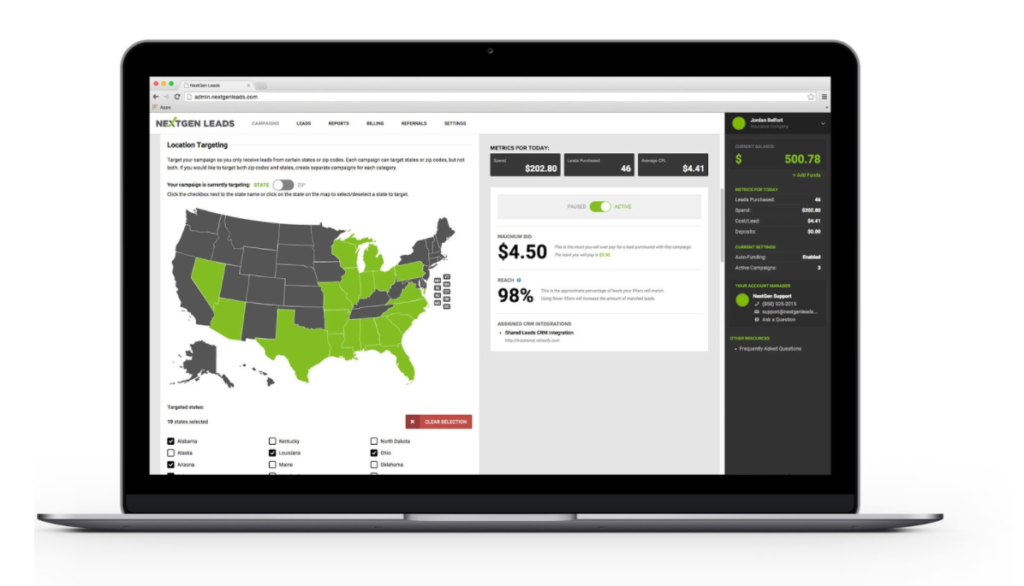 Lead Quality
NextGen utilizes its technology and data-driven advertising platform to generate leads in-house without the aid of affiliate traffic. A model that gives the company end-to-end quality control of the lead generation and delivery process.
Lead Types
All of NextGen Leads are generated internally and delivered in real-time. There are a variety of filters available for each vertical and lead type so buyers can target the most qualified leads.
The following lead types are available for Health Insurance and Medicare Supplement:
Shared
Exclusive
Live Transfer
Lead Cost
NextGen Leads offers a unique campaign creation and lead pricing model that has been well received by customers.
The company rates and filters incoming leads according to three quality tiers and allows buyers to create lead buying campaigns based on quality tiers desired.  This feature was born from the frustration of the company founder's past experience buying leads lumped at a single price point with obvious quality differences.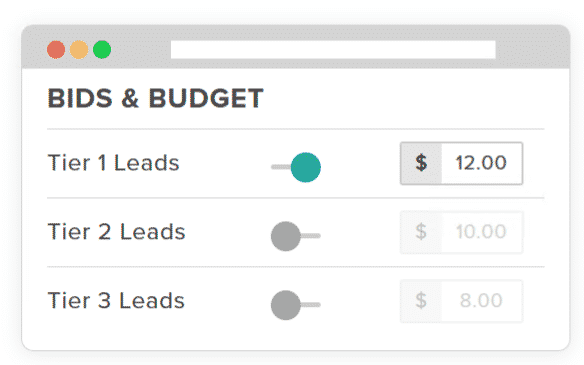 When it comes to lead pricing, NextGen uses a pay-per-click style auction format that delivers the best value for buyers regardless of the geographic market.  With the auction pricing format, lead buyers set a budget and the maximum price they are willing to pay per lead.  When a lead is delivered, the buyer is only charged one penny more than the next highest bidder.
Below is a list of general lead price points based on product line and delivery.  Please note that pricing may differ based on location and market demand with the auction pricing format.
Health Lead Pricing
Shared Leads – $3/Lead+
Exclusive Leads – $8/Lead+
Live Transfers – $35/Transfer+
Medicare Lead Pricing
Shared Leads – $8/Lead+
Exclusive Leads – $16/Lead+
Live Transfers – $40/Transfer+
ILR readers can secure a $150 Free Lead promotion by visiting this special offer page.
Feature List
FREE to Sign-Up
No Contracts & No Funding Minimum
100% In-House Lead Generation
Real-Time Lead Delivery
Shared, Exclusive, and Warm Transfers Available
US Based Call Center for Live Phone Transfers
24/7 Full Control of Campaigns
No Lead Purchase Minimums
Various Filters for Precision Targeting
Dedicated Account Support
Easy Lead Return Process
LeadID Integration
Internal Optimization Process
Custom Integrations Available
Types of Leads
Health
Medicare Supplement
Delivery Options
Email
Live Phone Transfer
CRM / Rater / Dialer
Interface Reporting
Custom Integrations
Special Offers
Phone
888-398-0623
Related Services