Written by Kevin
Current as of December 7th, 2023
Important: As part of an acquisition completed in January 2016, InsureMe is now owned and operated by AllWebLeads. The time frame for customer transition is uncertain, but it does look like current InsureMe customers will eventually transition to the AWL platform and interface. Anyone interested in buying InsureMe leads should head over to the AllWebLeads review page. More updates to follow as they are available.

Other lead vendors similar to InsureMe:
QuoteWizard, HometownQuotes, NextGen Leads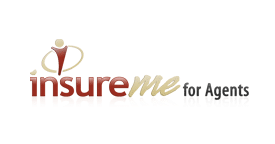 As one of the oldest insurance lead companies in the business (established in 1993), agents from one side of the country to the next rely on the services of InsureMe for Agents. Over the years, this company has gained the reputation for providing high quality leads along with unmatched customer service.
For those who are tired of generating insurance leads through more traditional methods – such as telemarketing and direct mail – InsureMe for Agents is a shared online lead alternative solution.
The primary benefits associated with becoming a member of this service include:
The option to connect with hot leads via live transfer in real time
Tools to help measure your return on investment (ROI)
No long term contracts, no sign up fees
Custom filters for the ability to reach your target market
Free learning center
In order to reach prospects more quickly InsureMe for Agents has come up with a solution: Agent Connection Tool.
With this feature, you can set your account to "ring" when a new lead is delivered. With this capability, you are able to stop what you are doing to contact the consumer quickly.
While not always the case, InsureMe for Agents sells each lead to three insurance agents on average.
Feature List
Real-Time Delivery
Share Leads – Max Agents 8 / Average Agents 2-4
Exclusive Lead Options (via LiveLead)
Live Transfers with LiveLead
Pause Leads – Up to 45 Days Per Year
Volume Cap Controls
Pay As You Go
Sample Leads to Preview
Free Training Resources
Standard Filters Available
Custom Filters Available
Lead Credit Options – 10 Day Return Window
Types of Leads
Delivery Options
Email
Text
CRM / Rater / Dailer
Custom Integrations Available
Related Services