I created ILR with a clear focus on reviewing shared internet lead services.  My preference for the shared internet lead format is due to a variety of factors including volume, low cost of entry, speed to consumer, speed to test and the ability to target tight product niches.  I want to make it clear that I am not trying to discourage other lead and marketing sources.  In fact, I highly recommend testing every option available.  I just find shared leads require the least amount of time as a whole which is always going to be the most valuable and limited variable when it comes time to scale.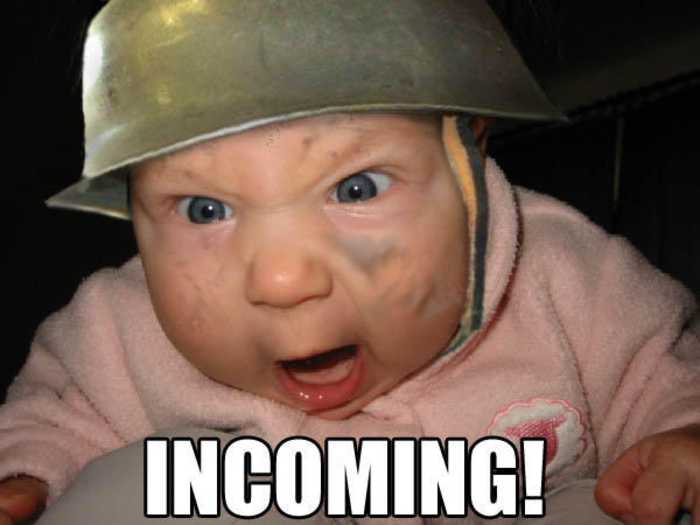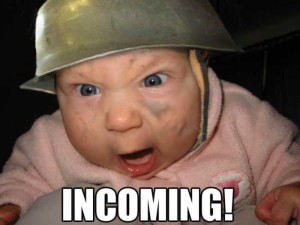 Now that I have said that I want to address where to find additional life insurance leads outside of the shared market. We definitely do not see consumers flocking to quote sites for life coverage like we do with auto which can result in low volumes in some markets.  Buying life insurance is more of a personal process and most consumers are seeking a stronger trust bond with their advisor.  These elements make the Life product challenging from a marketing and lead generation aspect.  All of which can be very challenging, frustrating and painful for newcomers.
If you have been nodding your head to this point then you are in the right place.  I have offered the upcoming advice on this subject more times than I can remember so it only made sense to post it here and save myself a bit of time in the future.
The Life Lead Diversification Strategy
Goal:  To acquire more life insurance leads in an efficient and cost effective manner.
In this guide I am going to cover techniques that are going to be the lowest hanging fruit in terms of time efficiency and potential return on investment.  I could probably list 100 different options here but many of them would likely result in a net negative when time and investment are factored.
ADD Sidebar: The driving principle above is the 80/20 Rule which reminded me of an interesting technique to make an agency more productive by firing clients.  I'm not sure this site is the best platform but if you guys want me to write about it let me know and I will.
7 Sources for Quality Life Insurance Leads
I've narrowed a long list of options down to my favorite opportunities.  My criterion puts a premium value on time which if often overlooked or undervalued when factoring the total cost of a lead.  Shared internet leads are on the list so those looking for alternatives have 6 more options.  There is one more very specific SEO option that I am still testing with a colleague now.  If it makes the grade I will update the list to include it as well.
Current Client Referrals
Client referrals are far and away the highest converting lead source.  The trust factor typically means these leads require less sales effort and time.  A steady stream of this free word of mouth marketing can equate to a serious competitive advantage in a local market.
It is a no brainer that every agency wants as many referrals as possible.  The disconnect I see way too often is that agents are soley looking forward to generating new business.  They assume referrals will probably come instead of really tapping into their most valuable lead source.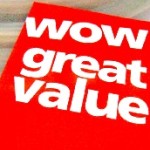 Yes, some referral leads will come naturally with virtually no effort but why not make the most of it?
A good life agent will embrace the role as an adviser to their clients with an ongoing relationship.  By that, I do not mean sending out a generic monthly newsletter.  What I am suggesting is timely advice to your entire client base when relevant and personalized advice based on situation.
This advice varies and it cannot always be planned.  One of my favorite options is real-time guidance in response to economic conditions or a news event.  The premise is to ensure every communication you send adds above average value.
When I use the word "advice" I am talking about stuff that is typically not a sales angle, something that benefits the client and something they probably did not already know.  This can be conveyed via email, snail mail or over the phone. By offering high value added advice to your clients just a few times a year you will establish a trust relationship and earn a lot more referrals.
That is not all!
Because you have already added value without the sales pitch your clients will be more likely to come directly to you when they need any other insurance or financial product you offer.  They will also be more receptive when you suggest other lines of coverage.
Want to know the best part?
This one is often overlooked so do not make the mistake of ignoring the next sentence.
Once you establish a good relationship with a client you can ASK them for referrals.  If you have done your job your client will not only help, but they will be happy to do it.
These are EARNED referrals. Do not leave them on the table.
Shared Internet Leads
Internet life leads is the next no brainer.  Real-time internet leads get you an instant lead source with high intent prospects.  There is a time commitment up front testing sources, but once you have established the top sources in your market the primary focus is on the actual leads.  This is a major benefit compared to the ongoing time requirements of alternative prospecting and lead generation efforts.
For a list of providers offering life insurance leads you can check out this page.
While I prefer internet generated leads as a whole, they should not be your sole source of incoming leads.   In fact, the catalyst for this post is to address alternatives for markets with lower internet lead volume so let's move on.
Local Networking
Networking with local business owners is a great way to source super high quality leads.  This is an area where an agent can generate some serious business by rolling his/her sleeves up and getting to work making deals.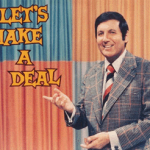 The purpose of your networking efforts is to create opportunities to connect with targeted prospects at ideal decision making moments.  This can vary based on the product you are selling but potential partners could be CPAs, attorneys, hospitals, home builders, mortgage brokers, pediatricians, elementary schools or insurance agents/financial advisors that don't offer your life product.
Once you target the ideal industries and businesses your job is to establish a referral or endorsement relationship. I strongly prefer and value referrals over advertising because they are similar to a client referral coming from a trust relationship.
Networking Tips
Establish a friendly bond before talking business. This can take some time but is very important. If you are dealing with a business that has a lot of clients you are probably not the first person that has tried to work a referral deal.  The friendship or like-ability factor can be the difference in getting the deal and keeping it.
Consider both sides. In order to make your networking efforts a viable use of time it is critical that you form win/win relationships.  A mutually beneficial agreement can forge a long term source of passive incoming leads.
Find a good fit.  Establishing a good compensation structure is an important part of a win/win deal.  The ideal situation would be a balanced and consistent exchange of similar value leads.  This is rarely the case so it is important for each side to understand the value of the referral they are sending and establish a fair compensation structure.  If you are not in the position to offer leads in return you might suggest a pay per lead model or a flat fee structure.
Start informal.  This one is pretty simple.  I suggest starting with an informal "dating" period.  Once you know what volume to expect and the value of the leads then you might want to discuss putting it in writing.
I love the fact that networking and forming win/win relationships requires a lot of effort. This level of commitment creates a barrier that many are not willing to climb.  Remember, I am all about the value of time and the potential return.  A good referral agreement is well worth the time.
Exclusive Lead Services
When I think of exclusive leads typically gravitate to referral agreements noted above.   While I prefer shared leads and do not generally work with exclusive internet leads, I know there are plenty of good sources out there.
My personal hesitancy with exclusive leads is that they take the same amount of time to test as shared leads, they have a higher price point and they generally provide much lower volume.  Additionally, exclusive providers tend to enter and exit the market more often due to the business model.  If you have a lot of incoming leads the shared lead payout model offers more value for sellers.
Now, if you do find an exclusive lead provider that generates a positive return on investment I highly suggest you stick with them.  A good lead is a good lead regardless of how many you have.
Webinars
I will be the first to say webinars are not an area of expertise for my technically challenged self. They are however, a marketing method that I can really appreciate and I know many  producers are really doing well with them.
Webinars are basically an online seminar so they do not require renting a venue or paying for a dinner.  From what I have seen second hand the results are not quite as strong as a traditional seminar but the lower cost basis more than makes up for the difference.
The challenge of finding a market for your webinar is similar to that of a traditional seminar.  I suggest taking the same approach offered in the local networking option to clearly define the ideal audience and marketing partner for your product.  If your presentation promotes something like whole or term coverage you might want to look for a larger audience with a radio program, TV station or print publication that shares your target demographic.
For platforms and more specifics you might want to take a look at this resource.  I do not know anyone who has integrated an automated webinar but it looks very intriguing considering you only have to give the presentation once and the prospect gets to view it at the peak of their interest.
F&F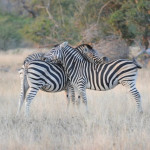 Yes, the tried and true Friends and Family option.  Most agents exhaust this channel right out of the gate.  What we want to keep in mind here is that these referrals typically include the trust factor.  While they might not rival a client referral they are still going to equate to an above average lead.
Instead of another round of asking for referrals revisit the win/win relationships I discussed earlier and offer some incentive.  Just mention that you are offering $xx gift cards, cash or whatever might appeal to the person you are talking to for new referrals.
Your parents might not make you pay up but the motivational power of reciprocity is a core psychological driver that we all posses.
Direct Mail
Direct mail is reliable option for life products and is a major producer of leads with senior products such as final expense.  I highly recommend agencies implement direct mail campaigns at some point to diversify lead flow and generate more prospects.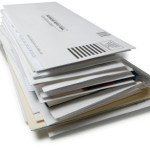 Some of the challenges of direct mail that make it a secondary option for me is the time required to test and the upfront expense to send.  It does work though and that is what matters.
Using a full service mailing house will generally cost more up front and require less start up time.
Agents who elect to handle their own direct mail campaigns may save some money up front but it will cost more time. A DIY mailing requires a mailing list, a good printer, mailing supplies, copy writing, design work (in some cases), assembly and postage.
My Direct Mail Recommendations
Start with a full service mailing house.  A mailing house has a major advantage with volume.  They have lower costs and a lot of data to know what works.  They will be able to offer a response rate estimate which will give you an idea of your cost per lead before committing to pay.  A DIY mailing might cost less to send but a poor response rate it can easily make it much more expensive overall.
Outsource the Copy writing.  I suggest leaning on the mailing house heavily for the copy or hiring a seasoned copy writer with proven results in your market.  Direct response copy is a craft that takes both time and skill to hone.  If you think you have the skills to write your own engaging copy I suggest starting with small test batches to measure response.
Lowering Costs. After working with a mailing house and seeing the results you might want to consider a piece meal option to lower costs.  I would suggest starting with outsourcing your own mailing list or negotiating a lower price with the mailer as the initial opportunity for savings.
Test and Observe. Take note of mailing formats and copy styles you receive in the mail.  I actually keep my favorites in a file for reference.  If you decide to stick with direct mail for the long haul it is a good idea to test everything.  You might find that post cards perform better than envelopes for certain audiences or products.  The same is true for copy writing styles.
So there you have it.  I have spoken and written this advice in parts many times so it feels good to put it all in one place.  I am still getting my legs under me with web publishing and decided to take a different approach with this guide/article/post.  My initial articles were a lot more structured and formal.  For this one I decided to wing it with a more conversational style.   It is a lot faster way for me to write (although it still took an entire day) and probably contains a few more grammatical errors.
If you prefer this style or type of content drop me a line (or comment) and let me know.  Questions, retorts, comments and suggestions are more than welcome.
KH
Below are some resources used, suggested or referenced in this piece.
https://www.pon.harvard.edu/daily/sales-negotiations/win-win-negotiations-managing-your-counterparts-satisfaction/
https://insuranceleadsguide.com/insurance-marketing/
http://www.naic.org/index_industry.htm