Written by Kevin
Current as of December 7th, 2023
Insurance lead vendors similar to InsuranceQuotes Agents:
QuoteWizard, HometownQuotes, NextGen Leads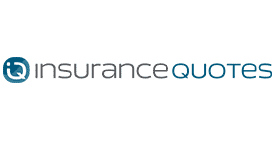 InsuranceQuotes Agents (iQ Agents) is a recent entrant into the insurance lead marketplace officially launching in April of 2015. The company offers features, options and lead volume that rival top competitors. 
iQ Agents was built with a mission to offers agencies a 'best of all worlds' lead delivery solution that leveraged the tremendous content publishing and insurance industry experience already in place. The result is a platform that offers insurance lead buyers the most popular aspects of NetQuote, InsureMe, AgentInsider and InsuranceAgents along with new features sought out in the fast paced sales environment of today.
In addition to streamlined options such as self-serve account management and a fully integrated mobile app buyers also have access to the largest selection of product lines and lead volume in the industry. The combination of destination consumer websites and quality content produce well informed insurance prospects. With a large portion of visitors originating through high value search channels prospects typically have more intent to purchase than leads generated through interruption marketing techniques.
Agents looking for a specific feature or offering should be able to find what they are looking for with insuranceQuotes Agents lead service. Aside from high lead volume across all 50 US states, iQ Agents has a long list of features that are covered (in part) further down the page. Some of the highlights include Live Lead call transfers, highly customizable filter options, simple volume controls, self-serve credit requests, on-demand training webinars and integrations with most industry CRMs and raters.
So how much do the leads cost? That is a question often asked by ILR readers. Initially, leads were offered with a a base lead price plus any special filters or delivery options. That pricing structure worked for some buyers but it was not a good fit for everyone.
With insuranceQuotes Agents leads are now priced according to a performance-based formula. This new pricing system is designed to provide a higher value by factoring more variables than a flat fee structure. While it does not make answering the price question any easier for me buyers should realize comparable lead value to the rest of the market.
Feature List
100% Online Account Management
Free Mobile App with "Click to Call" and "Click to Email" Quick Contact Options
Daily Volume Lead Caps
Lead Management
Credit Request for Invalid Leads
Online Training and On Demand Webinars
Search and Filter Leads in Your Account
Interface for Viewing Account Settings, Statements and Transaction History
Custom Filter and Lead Targeting
Life Lead Call Transfers Available
Types of Leads
Delivery Options
Mobile App
Online Account
Live Lead Call Transfer
Email
Text
CRM / Rater / Dialer
Related Services