Written by Kevin
Current as of September 28th, 2023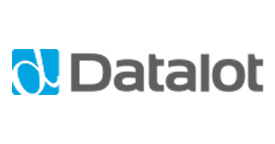 Datalot offers pre-qualified live call leads direct to insurance producers.
With a product 100% focused on providing incoming calls, Datalot is the first company on InsuranceLeadReviews.com that doesn't offer traditional shared leads. This is an important distinction to keep in mind when comparing Datalot to other lead vendors.
Time to contact and the ability to make contact are consistently top complaints among insurance lead buyers.  With deep roots in the insurance industry, Datalot created a product that addresses these issues and allows agencies to better scale their business.
How Does The Datalot Call Buying Process Work?
Below is a step-by-step breakdown of the graphic to illustrate what buyers can expect.
Step 1
Configure your account to get calls from prospects customized to your exact needs. All the geo settings, lead filters, volume caps and scheduling options you would expect from top lead vendors are available.

---
Step 2
Datalot generates user initiated call and click-to-call ad campaigns.

---
Step 3
Datalot agents qualify incoming insurance prospect calls based on your questions.

---
Step 4
A warm live transfer is made directly to your agency.
---
What Product Lines Does Datalot Offer?
Datalot offers a full selection of insurance product lines. Buyers seeking auto, home and commercial prospects will typically see the most call volume. Health and Medicare lines are also available. Filters can be applied to target niche markets in any of the lines offered.
How Much Do Datalot Leads Cost?
Datalot call pricing varies based on product line and filters applied. For reference, a preferred auto insurance call will typically be in the range of $20 (with no filters) to $40.  Lower pricing is available for non-standard auto.
Lead buyers accustomed to shared Internet leads should keep in mind that Datalot calls are exclusive and do not require the same time or effort required to make contact.
How Do Datalot Calls Compare To Real-Time Insurance Leads?
Datalot compares favorably to the top insurance lead providers. There are no contracts required and the product offers a full set of customization options, scheduling, volume caps, integrations and even call returns.
Features offered by Datalot.
Prospects call you. This is a huge selling point. Spend less time chasing, more selling.
Live agent qualification.
Only pay for calls you receive.
Calls are recorded and available for playback.
More Datalot product details are listed below.
Feature List
Consumer Initiated Calls From Web and Mobile Click-to-Call
Exclusive Calls
Warm Hand-Off of Calls
Preset Filters Available
Access to Call Recordings
Concurrency Caps For Calls
Call Volume Controls and Scheduling
Ability to Change Destination Phone Number
Call Returns Allowed
Mobile App
No Contracts
Dedicated Service Representative
Product Lines
Auto (Preferred)
Auto (Non-Standard)
Home
Commercial
Renters
Health
Medicare
Spanish (Auto and Home)
Delivery Options
Live Call
Datalot App
CRM / Rater / Dialer
Email
Custom Integrations
Related Services