Written by Kevin
Current as of January 28th, 2020
Important: iQuoteX is now owned and operated by Hometown Quotes. Anyone interested in buying iQuoteX leads should head over to the Hometown Quotes review page.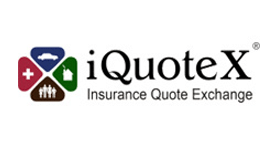 iQuoteX, also known as Insurance Quote Exchange (formerly QuoteScout), specializes in generating leads for insurance agents and carriers.
Since 2006, iQuoteX has been working one-on-one with insurance agents throughout the United States. In early 2012, the company implemented its iQuoteX ConneX system with the goal of improving the customer acquisition process.
With the help of ConneX, agents receive all the assistance needed to increase sales and profits. The iQuoteX customer service team will contact consumers on your behalf to ensure that they are interested in what you have to offer. If everything checks out, the call is then transferred directly and in real time.
Those using the iQuoteX service have access to a wide variety of lead filters and a detailed screening process.
 Types of Leads
Website: www.iQuoteX.com
Related Services